Welcome to London Psychotherapy,
Central London
"If only we can wait, the patient arrives at understanding creatively and with immense joy … it is the patient and only the patient who has the answers." D. W. Winnicott  
I am a Psychoanalytic Psychotherapist.
I am a psychoanalytic psychotherapist in training at The Guild of Psychotherapists.  My work is in Private Practice in High Holborn, at The Guild Clinic in Southwark  and at the Rock Clinic, Brighton. I have previously worked with psychiatric inpatients within the NHS. I am working towards full accreditation with the UKCP with whom I am currently registered as a trainee and I abide by their Ethical Code of Practice.
Who is psychotherapy for?
It is for anyone who finds themselves at a point where going through the motions of living day-to-day is no longer sustainable. Psychotherapy opens up a space, not only the physical room in which we meet, but a psychological and emotional space. I seek to facilitate your ability to resolve your difficulties and to work out new and constructive ways of achieving your goals. Our therapeutic relationship places you at the centre.
My psychoanalytic approach:
I encourage you to be alert to the unconscious. It is a rich landscape that is not politically correct, but which deserves respect. Not only may we seek to ignore and repress those negative aspects that we would prefer others not to see, often we also inhibit our creative instincts that are potentially life-affirming and responsive to change. Through our collaboration, you will explore a more integrated and authentic self. The ability to reshape those aspects you want to change, and to accept and embrace those elements that you can't. Making conscious what is unconscious effects a process of change that is lasting and profound.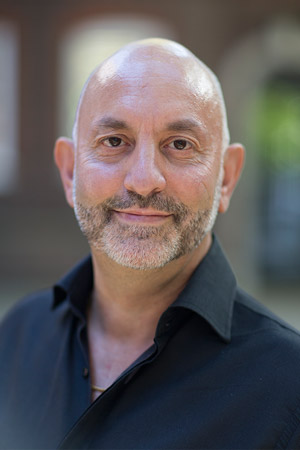 Giovanni del Vecchio
BA (Hons), MA
Psychoanalytic Psychotherapist
Based near Chancery Lane and Southwark Tube Stations