Welcome to
London Psychotherapy
Psychotherapy and Counselling in Fitzrovia and SE1,
Central London
"If only we can wait, the patient arrives at understanding creatively and with immense joy … it is the patient and only the patient who has the answers." 
D. W. Winnicott  
Locations for London Psychotherapy 
I work in private practice at two Central London locations:
26 Eastcastle Street, Fitzrovia, W1W 8DQ, near Oxford Circus and Baker Street
The Guild of Psychotherapists, 47 Nelson Square, Southwark SE1
I am in general practice at:
The Rock Clinic, Brighton
My background
I am approaching the end of my training as a Psychoanalytic Psychotherapist at The Guild of Psychotherapists in London. I am currently registered as a trainee member of the UKCP and I abide by their Ethical Code of Practice. I have previously worked therapeutically with psychiatric inpatients within the NHS. While English is my first language, I offer psychotherapy and counselling to speakers of both English and Italian.
Who is psychotherapy for?
Psychotherapy and counselling can benefit you if you are struggling to achieve peace of mind. It addresses the human condition in all its complexity.
"How can psychotherapy help me?"
It may be that you have suffered a crisis or bereavement. Or that you have fallen into repetitive patterns of behaviour that you wish to change. Are you feeling stuck or need help to achieve a specific goal? Perhaps it is not as simple as being able to point to just one cause of what is troubling you.
Therapy creates an emotional and mental space. A safe environment that will help you to better face your challenges. Of course things happen to us that are beyond our control. You will discover, as you develop through the work, that you are better able to face what has happened and to deal with new difficulties as they arise. Furthermore, you will start to notice your ability to influence your external environment for the better.
Counselling can help you to resolve difficulties and to move beyond them. 
What is my approach? 
This is a collaboration. My aim is to help you achieve peace of mind and to create the conditions for deep and lasting change. I provide a safe space where you will take time out to reflect and to gradually bring together under one roof  all aspects of who you are. 
I will support you to explore your unconscious and to bring into the open what is otherwise hidden. We'll work together to develop a richer narrative and to cultivate a more authentic self. Through the containment of the therapeutic relationship, in being heard and understood, change happens.
At intervals we will reflect on the impact of the work.
If you have any questions or would like to book an initial consultation, please get in touch.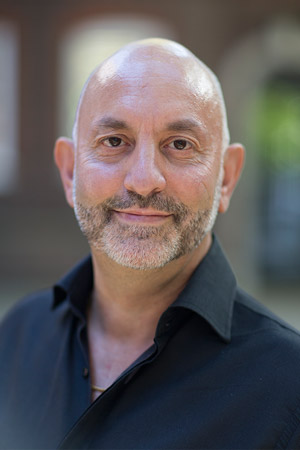 Giovanni del Vecchio
BA (Hons), MA
Psychoanalytic Psychotherapist
Based at two locations, near Oxford Circus and Southwark Tube Stations