London Psychotherapy
Two locations: Near Oxford Circus  & Southwark Tube Stations
London Psychotherapy Locations
I offer Psychotherapy and Counselling in two Central London locations. Where we meet for your routine sessions will depend on our mutual availability. I will seek to be as flexible as I can to accommodate your needs and preference.
Counselling in Fitzrovia: near Oxford Circus and Baker Street Tube Stations
Address: London Psychotherapy, Third Floor,
26 Eastcastle Street, Fitzrovia, W1W 8DQ
Counselling in Southwark, near Southwark  and Waterloo
Tube Stations
Address: London Psychotherapy, The Guild of Psychotherapists
47 Nelson Square
Southwark, SE1 0QA
Get in touch
If you would like to arrange an initial meeting, please get in touch by phone, or through my Email Contact Form. I will try to come back to you within 24 hours.
Contact Form
Abandonment issues | anger | anxiety | attaining goals | bereavement | Borderline Personality Disorder (BPD) | controlling behaviours | depression |  relationships difficulties | dissociation | domestic violence | family problems | guilt | identity development | issues relating to sexuality | loneliness | low self-esteem | Narcissistic Personality Disorder | obsessional thinking and behaviours | Psychosis | psychological abuse | Post-traumatic Stress Disorder (PTSD) | relationship difficulties | sexual abuse | shame | social anxiety | stress at work | suicidal ideation | psychological and emotional abuse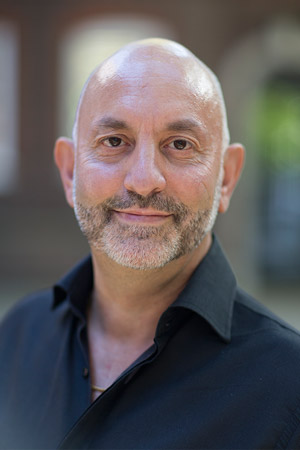 Giovanni del Vecchio
London Psychotherapy
BA (Hons), MA
Psychoanalytic Psychotherapist
Psychotherapy in Fitzrovia W1 near Oxford Circus and Nelson Square SE1 near Southwark tube station.
Book an appointment
Comments from former patients
Immensely helpful

"It has been immensely helpful to have a safe space where I could talk freely. Giovanni has always had an exquisite ability to keep track of all aspects of my life, words and thoughts, as well as an amazing skill to see through events and feelings, cut through confusion and accompany me while I was realising many things about myself and my life, determining my improvement."

Helped me to understand more about myself

"I am grateful for the support,  understanding, advice, analyses you have brought me over the months we have been seeing each other. This helped me to start understanding more about myself and it was very helpful to have someone to share with, be truthful with, and get support and understanding from. I hope we can work together in the future".

Thank you so much

"Thank you so much for being such a great therapist that I respect…

 I know what this has meant to me."